Ellen Million: Artist, Writer, Project Enabler, Creative Force of Nature. And, Mom.
I got a few hundred more words on my next novella, and mailed several hundred coloring books. This is what my Amazon Fulfillment boxes looked like before I packed them up:
I also got subscriptions out, and poked briefly at some webpage/admin things.
Today I was parent aide at preschool, and survived! That's really all I have to report so far, but it feels like enough.
(Okay, no, who am I kidding. I am going to go write some words and art some art and wash some dishes and program some magic so I can cross things off my list and earn my after-nap ice cream.)
Yesterday, I went back to the gym. Guppy is okay with being left at daycare now (though she says she didn't like it because some of the boys are noisy), and the daycare ladies just LOVED her, saying she was super sweet and very polite (parenting WIN!). I am sadly out of shape, but still won a basketball game with Jake. I also signed Guppy up for swim lessons.
It was preschool day, and that went
swimmingly
. I left feeling a bit anxious, with 8 or 10 clingy 'one more hug and kisses!', but came back to a glowing report of great behavior and lots of smiles and happy excitement about what she got to do today... and other moms and dads smiled and said it was nice to see us again and I didn't feel like they were just being polite! I am on the shy side of social, and usually go away from conversations thinking back over all the stupid things I said, and all the clever/socially acceptable things I should have said, and generally feeling like a foolish oaf, so it's nice to think I may actually be making friends despite myself. <3
Posing with a shoe. On the cat cylinder. For some reason.
I also got another 900ish words on my story, packed up two orders, did a big shopping trip, picked up mail from the post office, designed and ordered new promotional postcards, started laundry (about to move them to the dryer), and cleaned up the house.
In business-y things, I am upgrading the coloring book order page, significantly. I just have too many titles to list them all full-sized on one bloated page anymore. Here's a non-official look at one of the pages I'm closing in on:
http://www.ellenmilliongraphics.com/coloringbook.php?id=66
Now I'm doing the last of my Amazon restock (wait until I share photos of that!), and then there will be post-nap ice cream.
So much awesome today!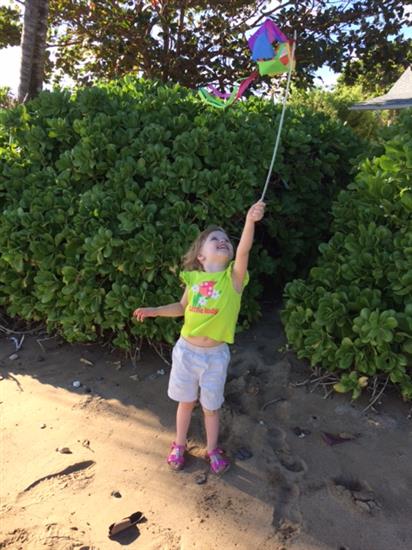 Now I'm back at my desk adulting again - and I've got lots to catch up on.
I have already unrolled a Sketch Fest improvement that should be pretty major - the prompts page has been streamlined SIGNIFICANTLY, and now loads a literal 30 times faster. *polishes knuckles* Sketch Fest #71 is NEXT weekend - we've got a Facebook event here:
https://www.facebook.com/events/1639152869681450/
I got my trashy novella all formatted for publication (it feels like that took as long as actually writing the darn thing...), and have started on my next.
Coloring books are back up for order - I nearly sold out of my fulfilled by Amazon selection while I was away, which was lovely, so I'll need to stock them again. (But it's always cheaper/better to buy them through my webpage, of course:
http://www.ellenmilliongraphics.com/coloringbooks.php
)
Now, we're back in the cold and dark (OMG, the dark. It's almost painfully dark.) and going outside to play on sleds at 8 degrees.
(I've missed you guys! I hope you had a fabulous time while I was away! Let me know if anything momentous happened while I was out!)
Happy new year! I am back from my vacation, which was partly just an escape from business and social media (much needed!), and partly an actual-factual escape to sunlight and warmer climes - we spent some of the time in Hawaii! None of us had ever been there, and we can't wait to go back. Guppy is a fabulous traveler.
My 2015 Goals:
Many of the items on the checklist will overlap; things that will fulfill my art goals, for example, may also expand my personal career goals, etc. One thing to note is that none of my system items rely on anyone else... none of them include 'get a story published,' just 'submit a story for publication.'
(
Read more...
Collapse
)
Have you missed some of my creative updates over the last month? I'm doing monthly roundups to try to keep some sense in the chaos!
Artwork
I posted 6 random pieces leftover from Inktober.
1 Portrait Adoption portrait.
3 Torn World portraits. (2 ink, 1 pencil)
3 pieces for River Twine:
(Secret Santa artwork. Pastels are MESSY.)
2 (very rough) sketches for Sketch Fest:
http://www.ellenmilliongraphics.com/sketchfest/sketchfestartist.php?id=9&date=70
A few more gift ornaments were painted. Some I am not sharing until I know that they have been safely received...
Writing
Finish edits on my novella. It has a cover and blurb and is ready for publication in February. I am ready to be off writing something else now.
Other
Seriously? Can I be DONE with illness now for a few years? I was still recovering from my November illness-of-doom at the beginning of the month, and just as I decided I felt fully human again, I got nailed with some of the worst stomach flu of my life. Ugh!
I got all of my art supplies beautifully organized into a tool chest. Now, instead of double-stacked boxes of mystery supplies I can't get to easily, I have silky sliding drawers of artistic goodness, all at my fingertips. My studio is - for the first time in YEARS - a place of organized bliss, and a place I
want
to go work.
Kept local retailers stocked in coloring books and got orders out swiftly - generally within 24 hours, always within 48.
I did gifts this year! Not a LOT, but a more extended list than I usually get done.
We got sheetrock up in the bathroom! And I've even given the seams tape and two coats of mud already!
I feel lighter. Relaxed.
I have two pieces of artwork to finish before new years, and the subscriptions to get prepped (all neatly in spreadsheets already, with the first four or five months titles figured out based on survey results...), and that's it. Food to eat, family to enjoy, and snow to go play in.
I've already shared all my Christmas artwork from this year, so let me post an older piece - this is from 1998:
I hope everyone has a beautiful and stress-free holiday and a happy and harmonious new year. You are wondrous, creative souls I am honored to know.
See you in February.
I've shut down my shops, and purged out inactive artists (having not logged in within the last five years), cleaned up my hosting (deleted out the various clients I don't work for anymore, with some glee, actually...), set up my autoresponders, and got my inbox to 30, which is beautiful. (Those 30? Probably going to sit there until February - none of them are must-do-now critical, some are just reminders of things I eventually need to do.)


I have wrapped the last of the stocking stuffers, and sent one more gift. (There's another I'd like to send, but I'm waffling over what it will be...)

No one is getting anything major. Guppy is getting a tricycle from one aunt and (I think) a sled from the other. We will be assembling the former on Christmas Eve with eggnog after she's gone to sleep, as is traditional. Hopefully it will be functional. She's getting a Frozen sleeping bag from us, and a stocking with many little things like cranberries and chocolate and popcorn and a pair of mittens and a little Toothless figure. I got Jake (spoiler redacted), and I've already got part of my present: a deliciously thick, soft robe and PJ pants that I got to open last week when I was really sick and needed a big warm bathrobe to pad around in.

Planning to see Star Wars next week, and I'm very excited about it. I have managed to be only very slightly spoiled for the opening and nothing else. SO FAR.

I have no art to share today. We went shopping and monsterus minimus was EXTRA SUPER monstery, and I would cheerfully have traded her to the circus in exchange for a monkey. Or for monkey poop, at times today.
I'm going through and closing things down bit by bit - all but digital things have been removed from Etsy, and I'm shutting down my Amazon shop next (except what I have in their warehouses). I'm putting up notices at all my various sites, and composing my autoresponder, and going through all my artists and sending out any payments due.
I found another Inktober piece I hadn't posted:
(original available: $10 includes US shipping)
on hold
I've been continuing to clean and purge, in bits and fits, and one of those fits I found the bound copy of the Upheaval novel that I wrote for NaNo a few years back. And... it's not terrible. It's actually really GOOD in places, and I'm getting excited to start filling in some of the big gaps and fixing up the characterization. (Oh look, this character gets REALLY important in the last chapter. Maybe I should actually mention them at some previous point... and give them a name.).
I got the Kickstarter surveys compiled into a document today so I could look at the trends: people felt strongly about zombies (some people wanted them, more REALLY didn't). The next most mentioned was Fantastrix, which was perfectly evenly divided between people who didn't want it (largely because they already had it!) and those that did. Most responders (by one!) didn't care what they got.
There is a FB event for the next Sketch Fest:
https://www.facebook.com/events/1639152869681450/
It is not until February, because I am REALLY SUPER SERIOUS about taking a sanity month. I am going to put on an autoresponder, and just step away for a while and do without having to update anything or answer anything or fill orders or do customer service or help anyone reset their password. Orders have trickled away to nothing, so I'm tempted to close up a few days early. Very tempted.
Fire and wood now - it's not as cold as I was hoping it would get, but it's still chilly, and I've let the fire die down. Brr!
80! My inbox is down to EIGHTY. This is down from about 300 this morning. *flops*
Artwork
Five of my recent favorite pieces went up this month, exclusive coloring pages for the November issue of Color On! I was the featured artist, and they interviewed me, as well:
http://coloronmag.com/article/a-chat-with-ellen-million/
This was probably my favorite. :) But it was a hard choice.
3 new portraits went up at Portrait Adoption, all from Inktober.
I skipped Sketch Fest, for the first time in years! *hangs head in shame* (I had good reasons, see below!)
A few pieces leftover from #Inktober:
Up at River Twine:
Writing
I did a pretty good rounds of edits on my novella. (A second round occurred in December, and it is scheduled for publication in February... I am pretty serious about not working during my January off.)
Other
I finished up another Kickstarter! My third one, and successful, but not as wildly successful as my first two. I have many theories on this, but the largest is that it was a pretty high buy-in.
UWA bazaar and PopCon - the same weekend. They were awesome, but I'm not doing two shows in a weekend like that again.
Released four new coloring books: Wildflowers of Alaska (with Layla Lawlor), Christmas Sprites (Mitzi's new mini book) and new editions of Dotminatrix and Fantastrix... with new color covers.
Was ill for three weeks of the month with some wretched head cold/virus that included infected eyes and ears, which lead to a perforated eardrum, and a lingering cough.
Have you missed some of my creative updates over the last month? I'm doing monthly roundups to try to keep some sense in the chaos!