Ellen Million: Artist, Writer, Project Enabler, Creative Force of Nature. And, Mom.
Yesterday, despite a child who mostly wanted to be in my lap, I got ALL of the Kickstarter PDF rewards filled. (I think we watched two seasons of Magic Schoolbus.) I love checking off the 'rewards sent' boxes.
Today, I did laundry and cleaned, made granola, and picked up an entire carload of coloring books - which is still only about half of my order! Wheee! I have just gotten Guppy down for her nap, and hope to start getting packages out. MORE CHECKBOX ENDORPHINS!
I have sold out more than half of my #junicorns!
These are the ones remaining:
($15 each, 2/$20, 3/$25, and 4/$30, prints are $5.)
Monday afternoon, Guppy didn't particularly want to eat, or get out of bed after her nap, and she started running a fever. This ended with a spectacular, ah... mess... on the dinner table (and a shower), after which she bounced back considerably. However, she ran a fever most of Tuesday, and is still not eating particularly well, though the fever is finally gone. She slept in quite late and we're taking it easy.
Among my things to do:
*Pick up coloring books (if I get the email telling me that they are done, as I'm expecting!)
*Reply to an amazing art offer
(SO EXCITING)
*get a new dog run tether
*send payments
*Last #junicorn piece. (Though I do plan to go back and replace a few of the first few that weren't as good as the later ones got... I leveled up!!)
*Pick up copyedits on my not-a-book. They don't look too hard! Formatting stuff, mostly, and a handful of typos.
Easy peasy! And formatting was far less painful the second time through.
*Work on sketch for another amazing art opportunity.
*Work on another sketch.
*Work on that OTHER sketch.
*Start thinking about a kickass 5 minute presentation strategy
*schedule next Sketchfest
*PDF Kickstarter fulfillment.
I've been kicking butt on #junicorn:
There's an ACEO of Bran Stark snuck in there, too, from Sketchfest this weekend.
Of these, the following are available: 28, 22, 5, 19, 7 and 8. $15 for a single, 2/$20, 3/$25, 4/$30. Several of the previous batches are still unclaimed, too.
So much to do, and ALL of it fun, inspiring, and amazing. I am in a tailspin of indecision of what to tackle first!
Also, I've got the last of the coloring book proofs in hand!
I have made all the nit-picky changes and approved things for print, and they are saying that it's possible I will have the hardcopies in hand by FRIDAY. Isn't that nuts?! NUTS.
In other things, I have applied for something very pie-in-the-sky, for which I will need to do a presentation mid-July.
I have also been ACCEPTED for something I thought was pie-in-the-sky, which I will share in greater, gorier detail soon, and I am lined up for another publishing project I'm super, super excited about.
Now I have to go make lunch for the child-things, and move, because I've been sitting still working on story edits for too long.
First round of edits on my not-a-book are done! I will hand it off for third-party copyedits now, but I'm feeling like this is pretty clean and finished overall, having read it in entirety today for the first time.
Here are 10-19:
All except 12 are available for purchase! They cost between $15/1 and $30/4. You can also get all 30 prints for $50, or pick any single print for $5.
I made bread this morning for the first time in a long while. It's actually destined to become pizza, but the recipe is the same.
I also FINISHED MY BOOK. Again. The hole I needed to fill has been all stitched together again, and I will need to do a readthrough/polish, then send it out for final copyedits. Final wordcount, a little over 32300.
I also just realized I hadn't done my May wrap-up. Oops.
I jammed ahead on #junicorn this weekend, mostly during gaming.


(And to be honest, I had COMPLETELY forgotten that I agreed to do this until I was reminded yesterday... I had signed up to do it during the last days of the Kickstarter, when working braincells were at a premium, and I apparently did not put it in my calendar, as would have been intelligent. Fortunately, I have this sort of thing basically ready to go at the drop of a hat now, and I'm looking forward to it!)

Another 1000 words on my story today, and I keep thinking I'm super close to finishing filling in this little gap... and then I add another 1000 words and it's still not done. The story is nearly to 32k. (Which is a good thing!) I think I'm REALLY just one scene away now. Then some edits!

No coloring book proofs yet, but hopefully today - I'm picking up some coloring sheets for my demos, and there's a chance the proofs will be done then. *crossing fingers* I can proof over the weekend, make any corrections (hopefully few or none!) and start the actual printing next week.

Next week is Sketch Fest! Mark your calendars!

I don't have another junicorn to share yet - just the bare bones of one started last night before watching an episode of GOT. (I don't get much done during that show - too riveting.)

Now getting child ready to go to the library with Grandma! Replenishing a bookstore! Picking up prints! I started this entry hours ago...
Tonight I get to go share the wonderful world of coloring for (so-called) grown-ups with a postpartum support group here in town! I'll be bringing supplies to try, and free sheets, and samples of my books. It should be fun.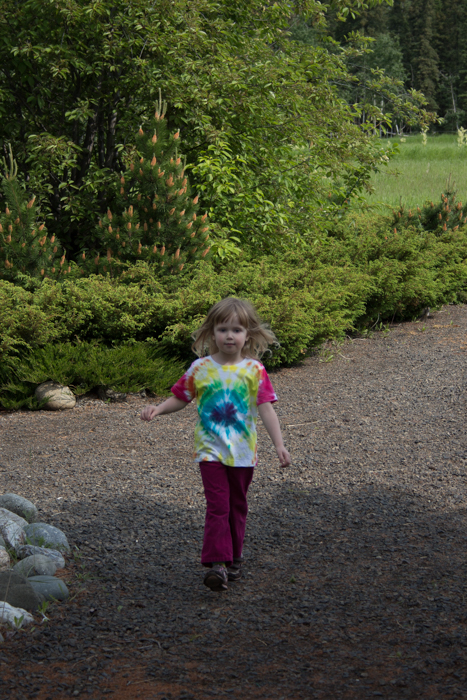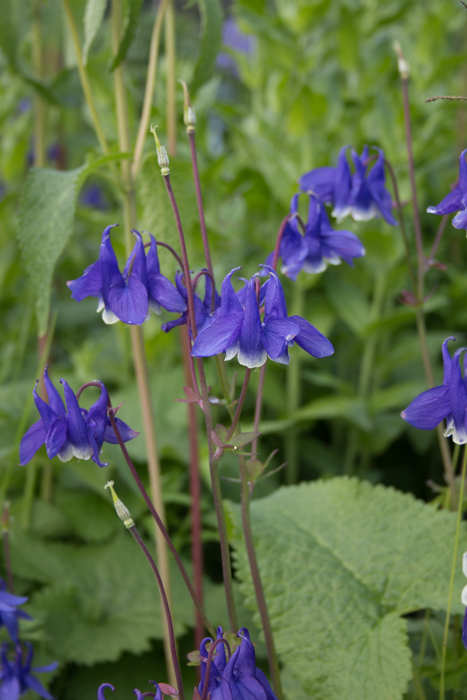 I went ahead and bought a year-long membership - it pays off in seven visits, and I hope to spend a lot of time playing and taking photographs and sketching there.
And I finished two more #junicorn pieces:
All #junicorn originals are for sale - message me if you'd like to claim one. It's a sliding scale: $15/1, $20/2, $25/3, $30/4. A set of all 30 ACEO prints is $50, individual prints are $5. All shipping included.
I went to the botanical gardens for a playdate and brought my camera to play with.
#1 was a pencil sketch in my sketchbook, but #2-7 have been colored pencil on ACEO cards. I want it to be a bit of a stretch, and color is always hard for me. Not to mention horses. (I originally thought this would be a good way to get some new work at Torn World, but only one of these is even remotely Torn Worldish.) So! Watch me doing hard things!
And in hard things I'm not doing much - social media. This is largely because I have amazing help with much of the EMG stuff right now - if you are subscribed to my
email list
, this won't be a surprise, but I was lucky enough to get Deborah Brannon of
GeekDame
on staff.* She's been running weekly featured artists and spotlights on the archives that have been just wild fun. It's been eye-opening how MUCH there is to enjoy at EMG. Years of archives and stories and artwork! I lose sight of that, when I'm nose-to-the-grindstone, and it's enabled me to get a lot more done and keep me on track having her keep the energy up and help me keep a regular appearance at
tubmlr
and
twitter
and
Facebook
. I am SO, SO grateful for her help and organization. Thank you,
talkstowolves
! <3 <3
*Where staff means underpaid and highly appreciated!
I am officially throwing my hat in for #junicorn - a month long challenge that is June + unicorns. I'm aiming for 30 in 30 days, not necessarily one per day, because my life doesn't work that way...
*played far too much FTL
*watched several episodes of Game of Thrones
*Finished compiling and uploading 5 coloring books
*Patreon reward (a coloring page based on
this painting
)
Today I:
*finished 4 more coloring books. DONE and waiting for proofs now!
*Wrote ~1000 words on my story. Still need another scene in there, but I'm CLOSE, and broke 30k total.
*Did various email, admin, money, and advertising THINGS.
*Went grocery shopping
*mailed orders
To celebrate finishing the coloring books, I plan to play more FTL. Or fall asleep on the couch. We'll see what happens. :P
This weekend I:
Yes. Yes you will.
"When I get bigger, I'll be able to reach the sky!"